Mergers Drugfil, pioneering the innovation in therapeutic and health supplements for all walks of life to restore their well-being for a healthier and longer life.
GODEX DS
GODEX DS is a chocolate-colored capsule with dark brown cap and light brown body filled with yellowish powder.
GutSkin
GUTSKIN is an oral probiotic supplement composed of 6 proven and effective strains of Lactobacillus and Bifidobacterium with 11 billion CFU. GUTSKIN is the ONLY triple-coated synbiotic that has 9.9 billion CFU heat-killed probiotics, 1.1 billion CFU live probiotics, and maltodextrin as prebiotic, that helps in the management of acute and antibiotic-associated diarrhea, IBS, functional constipation, and other related gastrointestinal diseases to restore and balance healthy gut flora.
Triple Coating Technology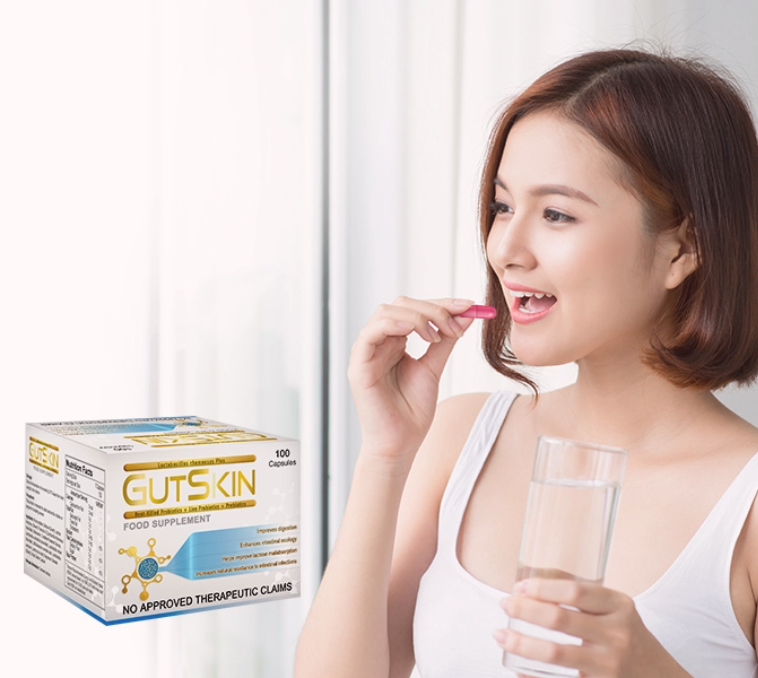 GODEX
It is a yellowish brown-colored powder inside a brown-chocolate capsule.
Our Story
Our story began in 1981, when the company entered the pharmaceutical industry with a strong determination to provide quality healthcare products in the Philippines as a wholesaler and distributor, at the same time, paving the way for distributing superior and innovator medicines. The company was officially established as a trader in 1993 focusing on wider distribution of pharmaceutical, branded products manufactured in the Philippines.

In September 8, 1997, Mergers Drugfil Trading became MERGERS DRUGFIL CORPORATION. It entered into an exclusive distribution agreement with an established Korean company who continued the appointment of Mergers Drugfil Corporation as its sole marketing arm in the Philippines.
Mergers Social Responsibility
We are a corporation that values not just the well-being of our customers, but also of the society.